Statement from MIAL's 3rd Maritime Decarbonisation Summit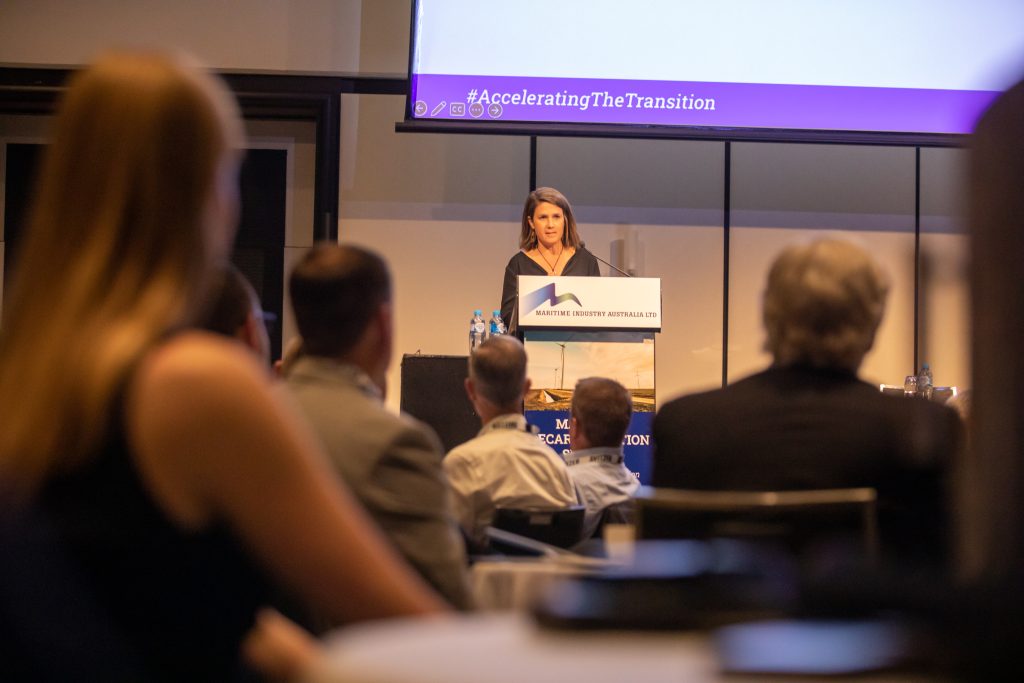 The Australian maritime industry, energy producers, leading academics, and key government stakeholders, recently met for MIAL's 3rd Maritime Decarbonisation Summit to further discuss decarbonising Australia's maritime sector. Key takeaways from the summit include:
the key challenge for the energy sector is to identify a clear offtake demand signal that assists the business case to invest, produce and deliver new energy sources at a competitive price, while the maritime industry needs to successfully compete with other transport modes, and industrial decarbonisation more generally, to use this energy.
from a technological perspective, low and net-zero carbon options are within reach this decade, and the industry now has a clear line of sight to producing and utilising zero carbon solutions
strong policy leadership by the Federal Government to develop internationally aligned regulation and certification frameworks at a Federal level will be supported by industry and is vital for the transition to new energy that will put Australia at the forefront of a clean fuel revolution.
Context
The Maritime Decarbonisation Summit series has successfully progressed five key industry needs:
Reaffirming that the maritime energy transition must not compromise human safety and protection of the environment.
Providing a source of information about projects happening in Australia and internationally.
Connecting future fuel producers with ports, ship owners and cargo owners to understand what is required to create new value chains.
Enabling the Government to take a leadership role in this space.
Creating a sense of community among those dedicated to decarbonising the sector.
Since the first summit, held in April 2022, the maritime decarbonisation landscape has changed and related projects have evolved. In a very welcome development, the 3rd Summit saw the Federal Government announced funding for an industry and government co-designed Maritime Emissions Reduction National Action Plan (MERNAP), as part of its Transport and Infrastructure Net Zero Roadmap – this small but important step will help to illuminate the pathway towards net-zero for the sector.
Through the MERNAP, MIAL calls on the Federal Government to:
Identify right sized policy mechanisms that help to de-risk early mover projects and create the structural policy frameworks within the Australian jurisdiction to bridge the price gap between conventional and low and zero carbon fuels.
In the immediate term, advocate strongly at the IMO MEPC 80 for a net-zero by 2050 international shipping GHG emission reduction target in the revised strategy, while supporting an international market-based mechanism that helps to address the cost delta between conventional and low and net-zero carbon fuels through a combination of pricing carbon emissions and rewarding early movers.
MIAL looks forward to working with industry and government agencies as we continue to create the policy and regulatory environment required for a timely transition to new energy. As we heard at the summit: the challenges are significant, the opportunities are immense, and success is within our reach.
---